Hi-Tech Advisers is an Electronics Store in Ravena, NY. We offer TV Service: Dish, DIRECTV and DIRECTV via Internet (Stream), Cell Phone Service: AT&T, T-Mobile, and Spectrum Wireless, Internet: Wireless Home Internet, Viasat, and Spectrum, Me​sh Networking and WiFi Extenders, TVs, Computers, Surveillance Systems, Smart Home products, and more.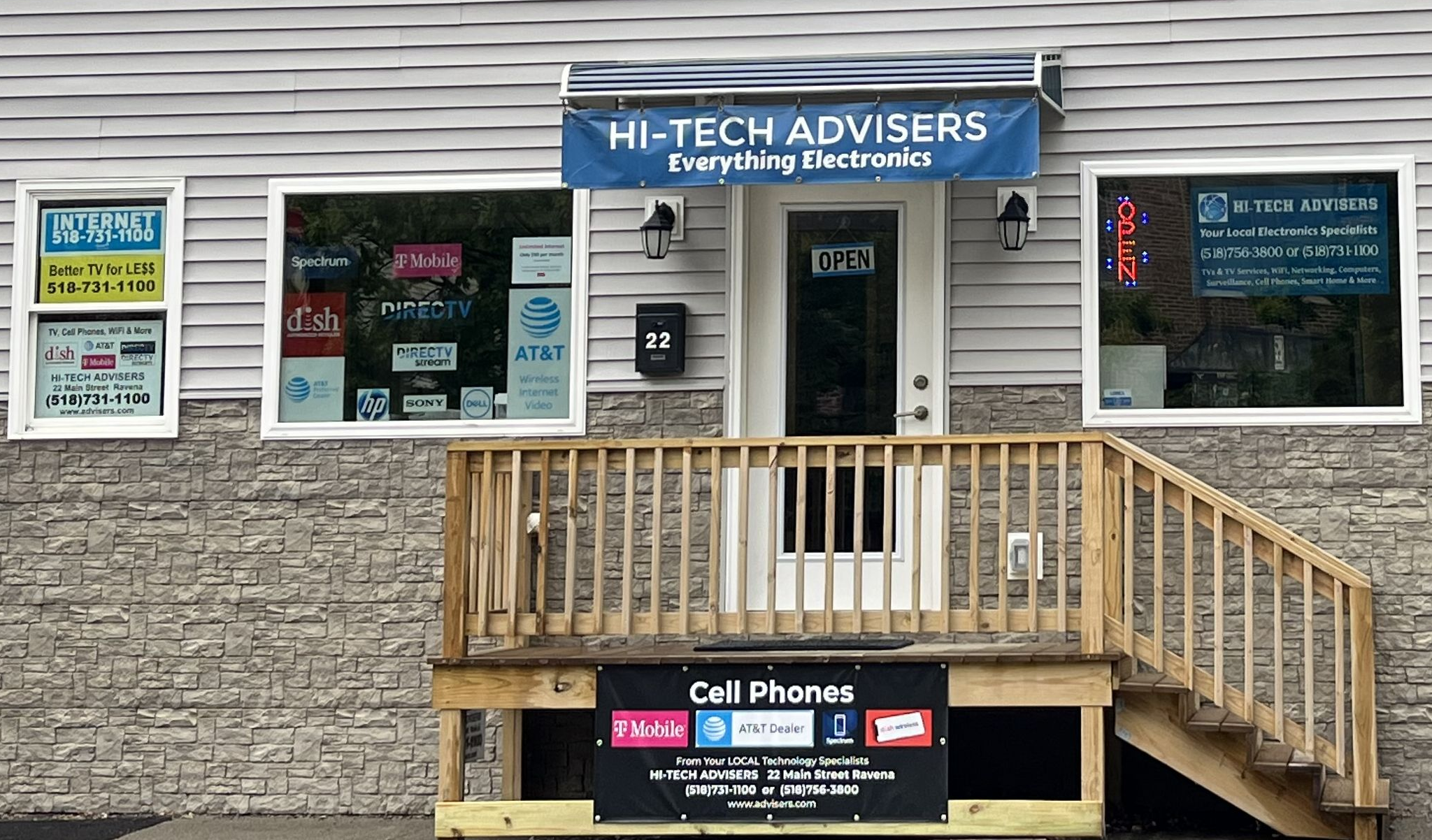 Your Local Technology Specialists In Business Since 1985
518-​731-1100 * 518-756-3800
1-800-882-4310
Our store is located at:
22 Main Street
Ravena, NY 12143

Hours:
Mon - Saturday: 9am - 8pm
Sunday: Store is Closed

Call us today and we can answer all of your questions and help you decide what's best for you and your family. If you're looking for service for your business or office, we can help you with that as well. If you need a new cell phone, a tablet or upgrade, call or stop by. We look forward to doing business with you.
In business for 38+ Years. When you call us directly, you'll speak with a knowledgeable person, and if the service you order needs installation, a highly qualified and experienced team will come and do your installation.